Ensure accurate data tracking in your Google Analytics 4 with GA4 Experts
90% of analytics setups we've seen are incomplete and buggy.
Are your GA4 and GTM set up correctly? Let's find out.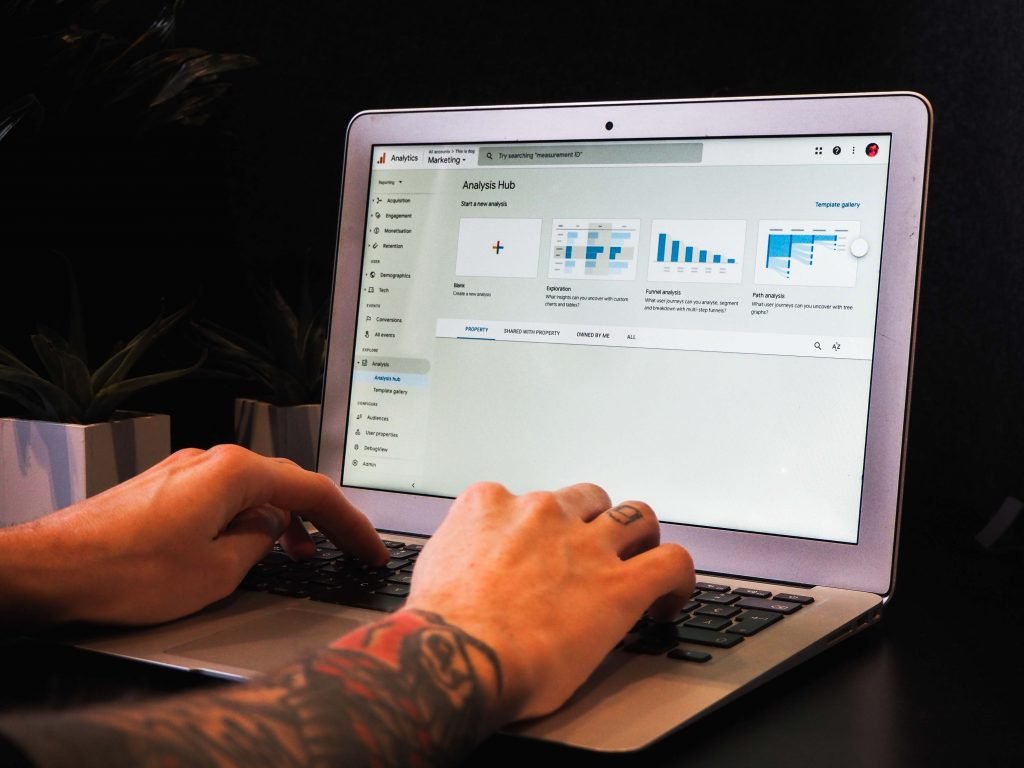 PROJECTS COMPLETED SO FAR
Successful GA4 + GTM Implementations Done
Looker Studio Dashboards Created
Tailor-made Measurement Plans
Cost of inaccurate data in your GA4
Blind Marketing and SEO Strategy
90% of Google Analytics setups we've seen are
Our 6-step GA4 Implementation Process
The agenda here is to have a deep understanding of your business, your target customers, and questions you are looking to answer with your analytics.
If you already have an Analytics Tool installed on your website, we'll be doing a quick audit of the same.
We consider this as the most crucial step. Our team will be creating a custom Measurement Plan based on your business model and users' journey on the website.
With measurement plan in place, our team will install and configure Google Analytics 4 on your website.
Before making changes LIVE, thorough testing and data validation will be done to ensure – the data we are collecting is accurate and reliable for business decision-making.
Moving forward to ensure data quality, we'll be periodically monitoring and implementing updates.
Privacy matters and we sign an NDA before requesting access to your GA4 account
Don't Take Our Word For It... Take Theirs!
Frequently Asking Questions
While Universal Analytics (GA3) is still a great solution, we believe that its data model will not be able to keep up with the shift in consumer technology and behavior. Google Analytics 4 is, without a doubt, a big upgrade over its predecessor. Overall, GA4 gives its end-users a better understanding of the bigger picture, is built for the long haul and it will have all of Google's newest features and tools.
Better view of the Bigger Picture
Built for the long term
New and exclusive features
We advise that you start your transition to GA4 as soon as possible. You don't need to change anything in your website's source code to start your new configuration. A basic setup of GA4 can be accomplished in a matter of days and can perfectly co-exist with your current Universal Analytics. In conclusion, we highly recommend that you start taking advantage of Google's new generation of analytics. GA4 provides a future-proof solution to help your business adapt to the ever changing landscape of technology and regulations.
The simple answer: No (but we do have a solution)
Google Analytics 4 stores data in a completely different format which makes it impossible to migrate data of Universal Analytics (GA3) to GA4. Hence, we recommend running both versions GA3 and GA4 alongside each other for a while and start building up as much historical data in GA4 as you can. This can be done by dual-tagging all pages of your website with both Universal Analytics and Google Analytics 4.
Well the most easy way is to identify it from your Account ID. GA4 Account IDs look something like 'G-DWLK63XXXX' while Universal Analytics (GA3) account ids are like – UA-13095XXX. Apart from this in the admin panel of GA4, you'll see only two columns – 'Account' and 'Property' while in GA3 you'll see three columns – 'Account', 'Property' and 'Views'.
Is your Google Analytics 4 correctly implemented?
Copyright @ 2017-2023 GA4 Experts